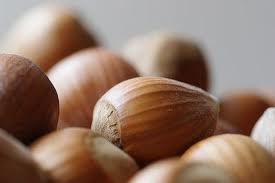 The raw food craze has been around for a while, and I've noticed lately that the trend is moving into skin care. Ever curious, I did a little poking around. Here are my thoughts:
If you're familiar with eating raw, you'll know that there is a focus on eating uncooked, unprocessed and primarily organic foods as a large part of one's diet. Depending on one's food preferences, the diet may include raw fruits, vegetables, nuts, seeds, eggs, fish (like sashimi), meat (carpaccio), and raw dairy products. Proponents of the diet claim that eating foods in their natural state leaves enzymes and nutrients intact, are more easily absorbed and less harmful to the body. Critics maintain that when enzymes and other food proteins are subjected to the digestive system they are rendered inactive in any case.
It's not surprising that skin care might follow the food movement. Beyond just consuming whole foods that might benefit skin or applying avocadoes and honey to skin, a few companies are now marketing raw food skin care. Is it something worth considering?
First, it's important to keep in mind that 'raw food' is simply a descriptive term. It is not at all regulated in any way and is a catchy phrase to market products, leaving marketers to interpret the term however they like. The raw food skin care lines I reviewed contained products with lots of botanicals (plant based ingredients) including:
Plant oils, which provide hydration and may deliver antioxidants or other skin beneficial ingredients
Plant extracts, which can help to calm skin, deliver antioxidants or other skin beneficial ingredients
Honey, with humectant (hydrating), antioxidant and antimicrobial properties
Muds, which can help to either hydrate skin or unclog pores
Essential oils, which often smell very nice, but can be highly irritating to skin 
For the most part, raw skin care treatments aren't harmful to skin. They will moisturize, deliver antioxidant protection, help remove your make-up and possibly exfoliate your skin. However, because they don't contain many 'active' ingredients such as vitamins c and e, retinoids or sunscreens, they probably won't be able to help with wrinkles, fine lines, sun protection, hyperpigmentation or other skin concerns you may have.
As important as active ingredients are in a skin care preparation, preservatives are equally important. While it's easy to understand why many of us may opt for a raw food skin care line, if this appeals to you, ensure that it's preserved well. Products without preservatives can easily become contaminated with bacteria and other nasty substances that can be harmful to skin. 
Only you can make the decision as to whether raw food skin care is right for you. Tread carefully, looking for products that contain real (vs hyped) benefits and a good preservation system. Your skin will thank you.