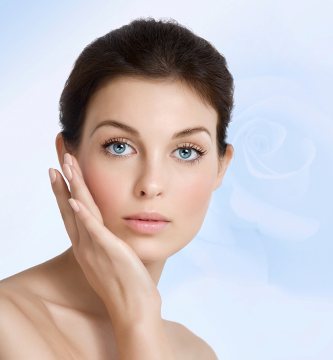 Fall Skin Care: 5 Tips To Make You Glow
Cool mornings and crisp evenings signal that fall is here. In addition to getting skin ready for the havoc that winter may bring (think low humidity and cool temperatures), fall is a great time to repair the damage that summer behavior caused by swimming pools and UV rays may have caused. Skin may appear drier, there may be more flaking and products that worked through the warmer months, may just not be enough anymore.
We're not talking sweeping changes to your skin care routine, but you may want to consider some gentle tweaking to ensure that skin stays in tip top shape through the coldest (and darkest) months of the year. Read on for 5 tips that will leave you glowing this season…
Tip 1:  Exfoliate, Exfoliate!
Too much sun exposure can often lead to dry, flaking skin – even if you have been diligent with UV protection. Regular treatment with exfoliating body washes, scrubs and lotions can work miracles. Try M2's new Body Refinish. Formulated with the same effective combination of alpha hydroxy acids found in M2's HP Refinish Serum, this new favorite of mine will restore tone and texture to your skin. Use daily after your shower or bath.
Also check out our new selection of body scrubs including Giovanni Hot Chocolate Sugar Scrub and Sanctuary Spa Salt Scrub. Body scrubs are often infused with oils and other hydrating ingredients, providing exfoliation and a boon to dry skin.
Tip 2: Slather It On!
As important as exfoliation is to improve the tone and texture of your skin, moisturizing helps to deliver hydrating ingredients and keep your skin's barrier system intact. As temperature and humidity drops, skin may benefit from more heavily textured skin care products (think creams as compared to lotions) containing more emollient ingredients. It may even help keep KP (keratosis pilaris) away.
Read more about dry skin treatments and consider a range of effective products including:
Tip 3: Don't Forget The Sunscreen
I've said it before – and I won't stop saying it – regardless of the weather, use a broad spectrum UVA/UVB blocking sunscreen daily, year round. Just because the sun isn't shining as brightly as in the summer, UVA rays are still prevalent and ready to deliver long term damage in the way of wrinkles, age spots, loss of skin resilience.
Choose from our extensive selection of Anthelios sunscreens, natural sunscreens and Ombrelle sunscreens.
Tip 4: Show Hands And Feet Respect
Try as you might, it's difficult to keep hands out of water and the elements. Even if you're diligent about using gloves, frequent hand washing and life in general, can cause hands to dry and crack. If you're like me and can never remember to wear gloves then it's a good idea to strategically place hand cream around. I always keep a tube in my purse and glove box. At home, we have hand lotion at the sink and on my bedside table. You really can never have enough!
Try Linacare Intensive Hand Therapy, La Roche Posay Lipikar Xerand Cream or John Masters Blood Orange and Vanilla Body Milk. 
Feet sometimes require more concentrated effort to keep them looking soft and smooth. Running around barefeet or in flip flops all summer can take it's toll. For flawless feet, consider exfoliating and hydrating treatments including M2 Body Refinish, Lac Hydrin Lotion, Linacare Intensive Foot Therapy, La Roche Posay Iso Urea Body Milk. Use on hands if they require more attention as well.
Tip 5: Be Gentle To Your Hair
Hair exposed to the sun and water can appear dry and lacklustre. Go easy on the blow drying, flat iron and other treatments that can damage hair further. Consider switching to a gentle line of shampoos, minus harsh cleansing ingredients like sodium lauryl sulfate which strip away oils and can irritate sensitive skin. John Masters Organics contains botanical extracts and comes in a range of exotic scents for all hair types.