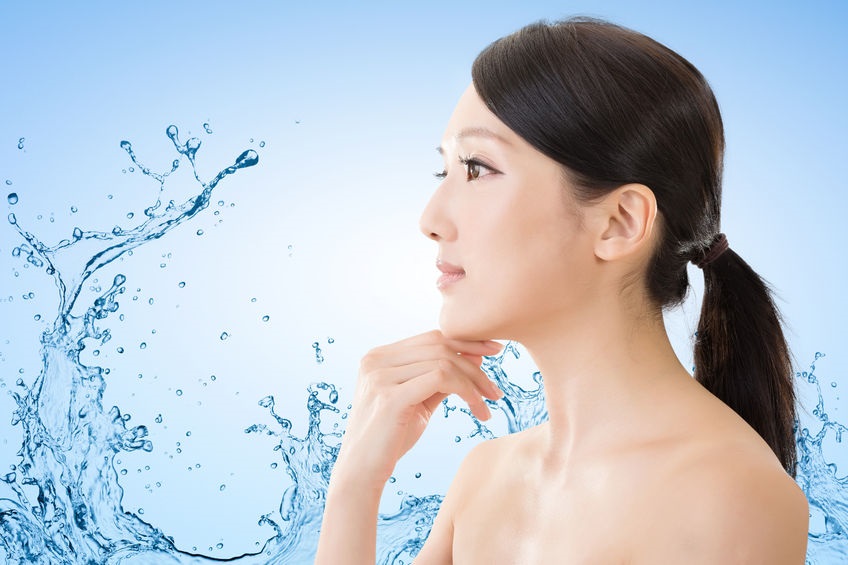 With the Pyeongchang Winter Olympics set to start in a mere 2 days, it seems like the ideal time to check up on the newest skin care and beauty trends making waves in Korea. Unless you've been hiding under a rock for the past few years, you will no doubt be aware of K-beauty's reputation for being on the absolute cutting edge. Since the addition of BB creams to store shelves, Korean skin care has been literally dominating the cosmetic and skin care world. There's no way to ignore the face masks, cushion compacts and cleansing oils that have exploded in popularity over the past few years.
Focusing on treatments that nourish, hydrate and protect the skin as opposed to products that cover up or camouflage, the goal is to achieve dewy skin with a slight rosy glow from within. Naturally flushed cheeks and clear, smooth, healthy skin is the aim, before makeup. Get used to hearing the term "glass skin", where faces are flawless, radiant and almost reflective in finish.
2018 will not disappoint with South Korea's reputation for bringing innovative and unique ingredients to the table. Here are our top 3 picks for trends and products that will give you a leg up on your healthy skin goals:
Acne Treatments: Keep an eye out for handy kits with translucent stickers that deliver targeted treatment, blackhead scrubs and clay nose masks to detoxify and clean out pores. Apart from the requisite cute packaging, look for anti-inflammatory salicylic acid, tea tree oil, beta hydroxy acid and sebum-controlling green tea extract.
Patting Splash Masks: The importance of regular exfoliation cannot be overstated when trying to achieve "glass skin" and what better way than using a patting splash mask in the shower? Shrinking a normally 20-minute process into a mere 15-seconds, patting splash masks are concentrated blends of alpha hydroxy acids (AHAs) such as lactic acid and sugar cane extract along with antioxidants and botanical extracts. Pour a capful into the hands, splash and pat onto face and then use water from the shower to splash and rinse off. Splash masks can also be added to a sinkful of water and splashed onto the skin for 15 second before patting dry with a soft towel.
Bubble Masks: As though animal sheet masks and rubber face masks weren't fun enough, these self-foaming cleansing gels are formulated to react with oxygen and create tiny bubbles that theoretically bring oxygen to the skin and increase circulation. Although the jury is out on whether the skin can truly benefit from topically-applied oxygen, the bubbling action certainly makes for a unique and amusing experience while the skin absorbs the active ingredients.
All eyes will be focused on Korea for the next two weeks while world-class athletes battle it out for gold, silver and bronze. And you can bet that we'll be paying as much attention to the flawless athletic performances as the flawless faces in the stands.