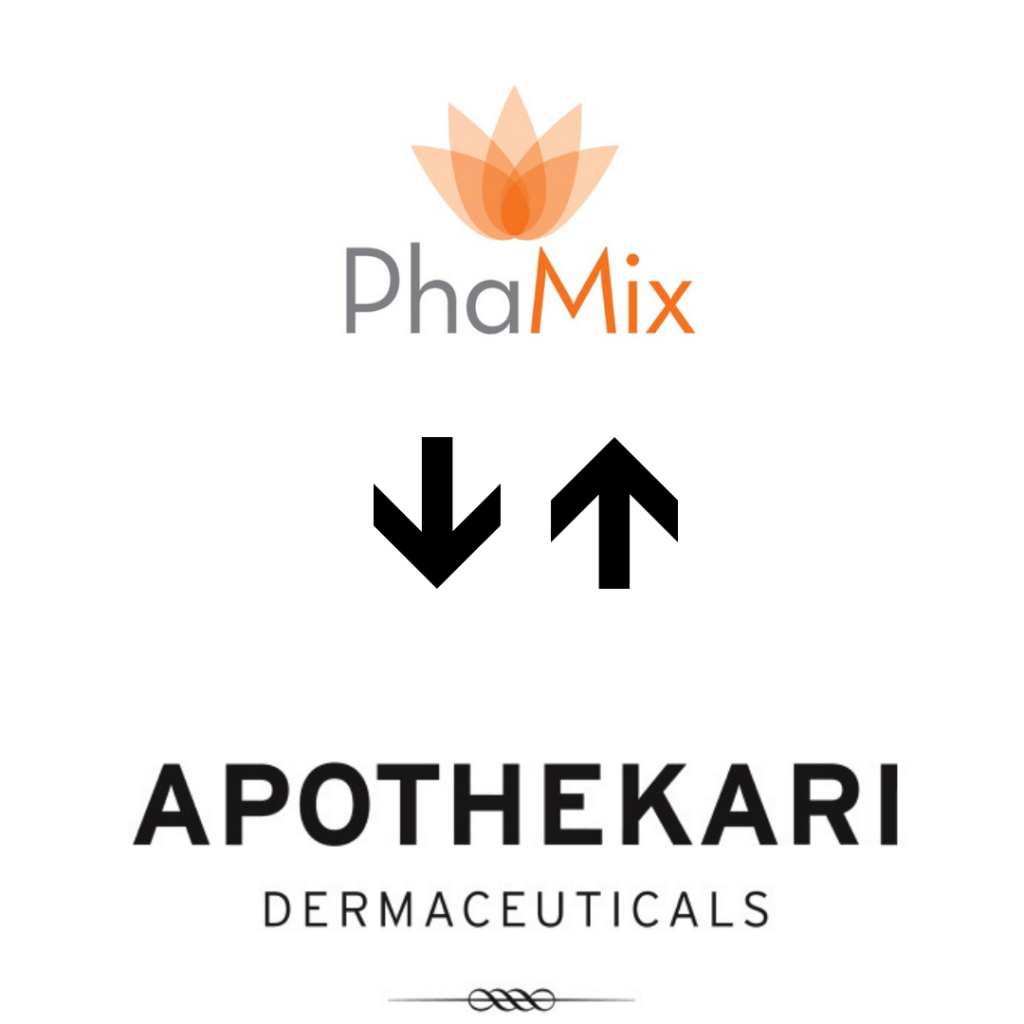 If you've visited our site recently, you may have noticed a little transformation. PhaMix now shares space with Apothekari Dermaceuticals, our line of Scientific Skin Care and we're excited to move on to this exciting next chapter! To celebrate this transition, we're doing a giveaway containing
over $500 worth of products! Read on for details below.
Welcome Apothekari

Dermaceuticals!
For years (we've been around since 2006 – that's a LONG time on the internet!), PhaMix has been a go-to for broad spectrum sunscreens, effective skin care treatments and solutions from head to toe. While that hasn't changed, we're bringing more attention to Apothekari, a line that we've been carrying at PhaMix for several years now.
Created by our founder, Sharmani Pillay – a Pharmacist – Apothekari is made with optimal concentrations of pure, clinically safe ingredients specially designed to provide the best possible outcome for your skin type, regardless of age. If you're looking for serious skin care that delivers results, this line offers advanced and innovative treatments which will make a difference to your skin. Apothekari is a brand that you may want to explore further for its evidence based solutions. It has a growing fan base and we are excited to give this brand the attention it deserves.
A Giveaway!
To mark the merge of our two websites, we're doing a giveaway, containing a range of top selling Apothekari products PLUS those at PhaMix with a value of over $CAD500.00! It's easy to enter and details are below.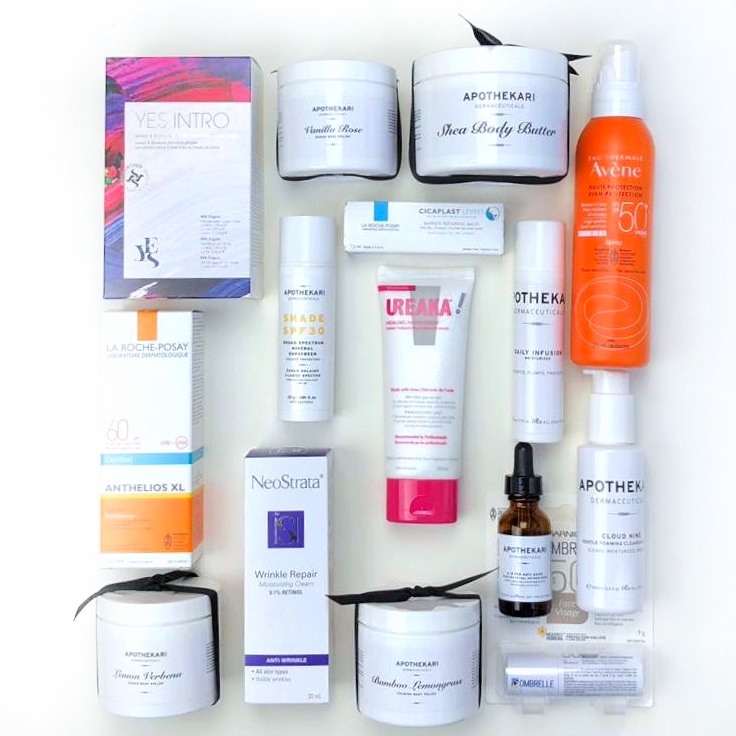 Why the change? It's about being able to serve you better with a range of Pharmacist curated skin care solutions from head to toe, which includes Apothekari Dermaceuticals. Your order now qualifies for FREE SHIPPING within North America when you add $75 of Apothekari products to your cart. Alternatively, $125 cart total (if you don't have $75 of Apothekari products) gets you free shipping.
Watch for new treatments and brands over the coming months including treatments in our expanded women's wellness section.
The giveaway contains the following products:
Giveaway Contest Rules
Here are the contest rules:
The contest is open to anyone residing in Canada and the USA.
You will receive ONE entry for each follow across our social media platforms – links below and in our footer. This includes shares and retweets. Please note that tagging is limited to 3.
Instagram (phamix_skin)
Facebook (PhaMixSkin)
Pinterest (phamix_skin)
Twitter(PhaMix_Shop)
3. The contest starts now and ends on Saturday, November 10th.
4. The draw date will be announced on our social media posts and the winner will be notified after the draw is held. Good luck, all!