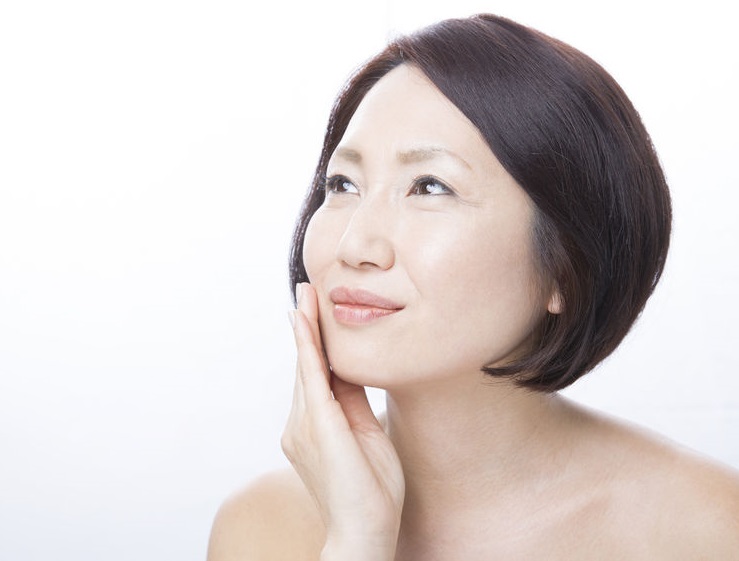 Also called niacinamide, vitamin B3 is one of several topical vitamins that has been studied in order to identify its potential benefit to the skin. A lot of ingredients have disappointed dermatologists due to low efficacy in treating various skin problems. However,  vitamin B3 has undergone clinical testing and established itself as being useful when applied topically. How does niacinamide work and what benefits can it deliver to improve the appearance of your skin? Let's examine these as well as the clinical studies that have been conducted.
How Vitamin B3 Helps Your Skin
There are 2 important enzymes (NADH and NADPH) that contribute to the production of cellular energy and lipids (responsible for cell growth). With a sufficient supply of both enzymes, your skin creates an effective barrier to external factors that influence the aging process. However, the levels of both NADH and NADPH decline as we grow older. When applied topically, vitamin B3 seems to reduce their rate of decline.
Because topical application of niacinamide can help preserve levels of NADH and NADPH, it contributes to the support of the skin's barrier against pollutants and other irritants. As a result, many skin conditions, such as acne, the redness associated with rosacea, and other inflammatory signs can be actively managed. Also, vitamin B3 has shown to be useful for encouraging the production of natural emollients that can help the skin remain hydrated.
Clinical Tests With Niacinamide
While research is ongoing to uncover additional properties of vitamin B3, a number of clinical tests have already been conducted. A study organized by Proctor and Gamble found that not only is niacinamide well-tolerated by all skin types, but also reduces the appearance of hyperpigmentation, redness, yellowing, and blotchy spots on the face.
A group of 50 women between the ages of 40 and 60 participated in a double-blind, placebo-controlled study with randomized testing over a 12-week period. Randomization was done between a moisturizer lacking a niacinamide concentration and one with a 5% concentration. The results showed that the latter topical solution yielded more noticeable effects than the former.
Further, a clinical test was conducted by the Department of Life Science at the University of Seoul. The study found that cells which were exposed to vitamin B3 endured less oxidative damage, results that are consistent with an antioxidant. And, studies have also shown that niacinamide may be useful in increasing skin's elasticity as well as in the treatment of wrinkles.
Proper Skin Care
Every skin care routine should include well formulated sun protection like Anthelios sunscreens, antioxidants and moisturizers suited to your skin type. The addition of niacinamide (i.e. vitamin B3) to your routine can also help manage skin conditions such as rosacea and acne. It may also be a useful addition to an anti aging skin care regimen.
If you are interested in adding niacinamide to your routine, consider Apothekari A is for Anti-Aging retinal serum where niacinamide works hand-in-hand with vitamin A to smooth fine lines and brighten the skin.  For rosacea, PhaMix also carries La Roche Posay Rosaliac UV SPF15 for daytime use.  It's formulated with niacinamide plus other skin beneficial ingredients to strengthen the skin's barrier protecting against redness and breakouts.