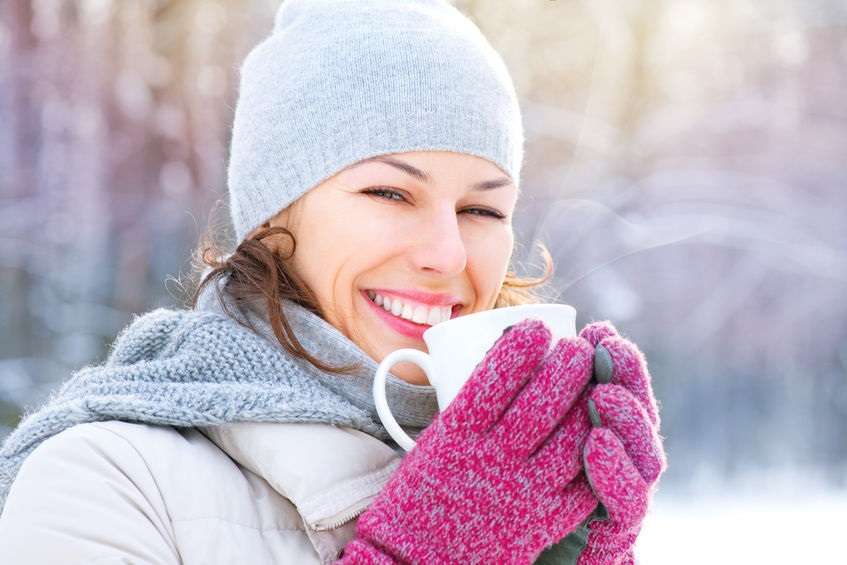 Sun filters may not be the top of your mind a few weeks before Christmas, but since we've always advocated for sunscreen use year-round, this seems the perfect time to reiterate that protecting against the sun is not just for spring and summer.
Whether you're planning on jetting off to the beach, to the ski hills or just settling in for some relaxing time at home over the holidays, you're going to need some sunscreen. Slathering on some lotion at the beach is a given, but snow, ice and elevation can increase UV exposure through reflection and by the simple fact that the Earth is closer to the sun in the winter. Even sitting at home and binging on Netflix can leave us vulnerable to the UVA rays that penetrate through windows and a source of about 90% of our wrinkles.
Although the adage is that the best sunscreen is the one you enjoy wearing every day, not all sun filters are made equally. Here are 3 sun filters to have on your radar this winter and why we love each one of them:
1. Zinc Oxide: We get that people want to lower their chemical load in the foods they eat and the personal care products they use. Zinc oxide as a sun filter fits the bill because it's the only sun filter that provides protection against the full spectrum of UVA and UVB rays. For those of us who are genetically prone to dark spots, there is some evidence that zinc oxide is also more effective against hyperpigmentation than chemical sun filters.
The main complaints against physical sunscreens, however, are that they are heavy and leave a white finish on the skin. With Apothekari Shade SPF 30, we think we've cracked the problem. This unique formulation is featherlight on the skin, leaves no white cast and has a matte finish that makes it ideal as a makeup primer. In fact, one of our staffers says that her foundation seems to go on so much more evenly over the Shade SPF 30 than on her bare skin. This is one sunscreen that doesn't sacrifice wearability for effectiveness!
2. Mexoryl: Our love affair with Mexoryl SX and Mexoryl XL sun filters, along with Anthelios sunscreens, has a long-standing history. And with good reason, we like to think! Mexoryl provides broad spectrum protection, meaning it protects against both the aging UVA rays and the burning UVB rays. These patented molecules also boast high photostability, meaning they don't degrade when exposed to sunlight, thus preserving their protective properties. Studies have shown that Anthelios maintains the majority of its sun filtering capability even 24 hours after initial application. However, this does not mean that applying sunscreen once a day is sufficient for all-day protection. We also love that Mexoryl is available in many different formulations from Anthelios that suit our different needs, from water resistant lotions to tinted and non-tinted products that are ideal for everyday use.
3. Tinosorb: As a newer generation sun filter, Tinosorb has a lot going for it. Not only does it protect against both UVA and UVB rays and is photostable, like Mexoryl, but it also helps to stabilize other sun filters such as Avobenzone from degradation. And unlike some older sun filters, Tinosorb is not associated with skin irritation or hormone disruption. The addition of Tinosorb in sunscreen formulas provides yet another layer of protection when we're exposed to the sun. Tinosorb S has been a much sought-after sun filter in Anthelios Ultra Light Fluide and Ultra-Cream, and now we're proud to be able to offer both Tinosorb S and Tinosorb M in our three Avene sunscreens for the body and the face.
There you have it: 3 sun filters to have on your radar this winter. And spring and summer and fall.