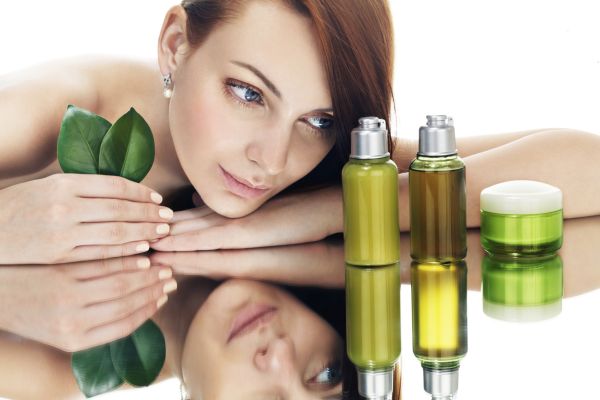 As someone obsessed with skin care (my bathroom counter tells all), I'm always thinking about ways to offer a better product – hence, the recent pondering on a 'dream cream'.
If I could invent the perfect skin care treatment, it would have the following characteristics:
1. Provide broad spectrum UVA/UVB protection
2. Contain a range of antioxidants to protect against free radical damage
3. Help boost collagen production that slows as we age
4. Brighten skin tone and eradicate dark spots
5. Minimize acne blemishes
6. Make me look (at least) 10 years younger!
My dream cream alas, does not exist. Yes, it's easy to blame the cosmetics industry (businesses whose ultimate goal is to make MORE money), but that may not necessarily be fair. Formulation is a tough business. In addition to finding ingredients that actually deliver, a formulator must then find a way to incorporate them all into one preparation that will stay together, be pleasant to apply and remain safe for a considerable amount of time.
Some formulators use the trick of incorporating only miniscule amounts of active ingredients. The treatment may sound great, but without sufficient concentrations, you may as well not use it. Others put ingredients together with disregard as to whether they are compatible. For example, some ingredients must be in an acidic base, while others are more effective when incorporated into an alkaline base. If you put two together, one may work and the other may not.
For now, it's just not possible to put all of my dream cream ingredients into one treatment. At least not in a way so that every ingredient worked like it should. This doesn't mean I've given up…. Technology advances, new ingredients come along and one day my cluttered bathroom counter may indeed sport a sleek and tidy look! Until then, I've accepted that my dream cream is more of a dream cream regimen which includes:
AM:
PM:
Apothekari A is for Anti-Aging. Gentle retinaldehyde delivers all the benefits of a retinoid without the usual side effects. It boosts collagen production, increases skin cell turnover, and increases skin moisture content. It also helps fight blemishes. Not bad for one teeny little bottle!
Lustra AF Cream for some extra age spot treatment (I only use this when I need it).
My skin care routine changes frequently. When my dream cream comes along, you'll be the first to know!