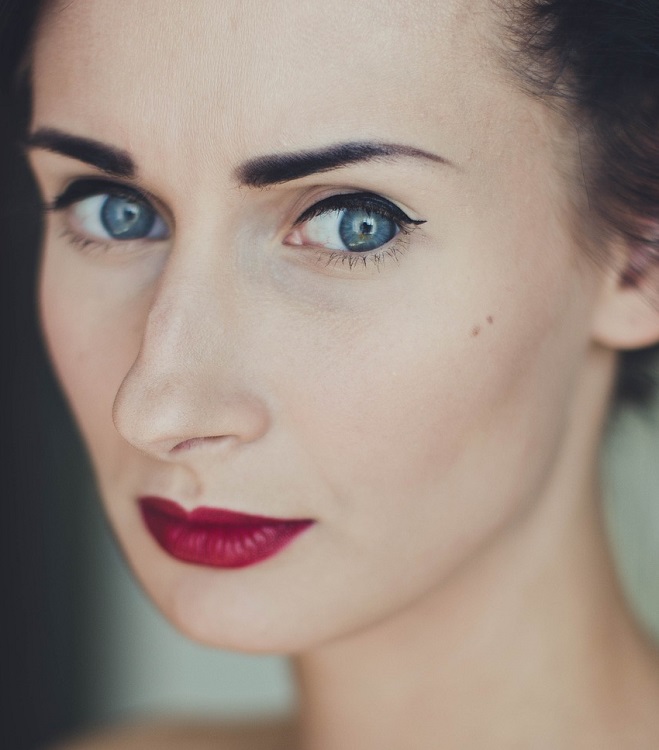 As the season changes from summer to autumn, we can tell that our customers are refocusing on all things related to the skin by the questions they ask and the products that have been flying off the shelves. Sunscreen takes a backseat to skin care as we turn our attention to repairing and restoring. Here are a few of the questions that have come up recently:
1. I have a problem with dry and rough skin which has pimples on it. What is it that I can do to treat and have smooth and soft skin?
Thanks for your question. From the sounds of it, dry and rough skin with "pimples" could be keratosis pilaris (KP). Generally appearing on the back of the arms, it is not medically serious, but can become inflamed, red and itchy. Treating KP usually involves exfoliating with either a scrub like Apothekari Bamboo Lemongrass Foaming Body Polish and then moisturizing. Reversa's Skin Smoothing Body Lotion is also ideal for treating keratosis pilaris with 10% glycolic acid to reduce roughness and soften keratin plugs. Read more about it here in our blog.
If your skin is dry and rough with pimples on your face, the treatment is the same but your choice of products will be essential to success. Begin by gently exfoliating with a non-drying toner like Neostrata's Acne Clear Purifying Solution (the glycolic acid removes the dry, dead skin cells on the surface while allowing other products to absorb more effectively). Next, treat the acne with a salicylic product like Neostrata Blemish Spot Gel. Finally use a moisturizer that won't clog pores, like Apothekari Daily Infusion. It's important to hydrate the skin as some acne treatments can dry it out even more.
The combination of dry and acne-prone skin is uncommon but with diligence, you should see improvements.
2. Will Impruv help me with exfoliative chilitis? My lips keep getting inflamed and ooze and crust and peel. It doesn't ever stop going through this cycle. It started five years ago. Nothing I've tried seems to help.
Impruv Barrier Cream is indeed gentle enough to apply to the lips and may help in restoring moisture to the skin. However, exfoliative cheilitis, being a chronic condition, may require more specialized treatment. The cause of exfoliative cheilitis is still unclear and could be a result of several factors, including allergies, hormone imbalances and toxins in the body. The condition may improve with topical steroidal creams, keratolytic lip treatments to assist with the peeling process or antifungal creams depending on test results for possible Candida. If you haven't already, it would be best to consult a dermatologist.
3. I used to use a product called "Complex 15 Facial Moisturizer". It was the only thing I could use on my face and not have an allergic reaction. After trying to replenish my supply, I found that it was discontinued. Now, I see a product on your website advertised as "Complex 15". Is this the same product? Have the ingredients changed?
Thanks for your question. We have been carrying the Complex 15 Daily Face Cream here at PhaMix for just over two years, largely at our US customers' request when they were not about to source a supply locally. As far as we know, it is the same product with the same ingredients. However, we would always suggest comparing the list of ingredients shown on our website with the one on a tube you may still have, just to be sure. Our customers have not indicated to us that it is different than what they have come to know and love.
4. I was born with the type of Icthyosis that is on every skin surface of my body. I am taking Femara now and it has become very high maintenance for flakes some larger than others. I also make literally 40x more skin cells than a normal person. I have seen dermatologist and they suggest lactic acid (AmLac) 12% that used to be prescription only. I am going to try glycolic acid for the face and mix it with a light cream. Do you have anything you could suggest or mix for me? Thank you!!
Thanks for your question. For your body, you may want to consider Reversa Body Smoothing Lotion with 10% glycolic acid, which could help hydrate the skin while exfoliating. You may also want to consider a body lotion with urea which helps attract moisture to the skin as well as having natural exfoliating properties. For the face, Neostrata has a 10% glycolic cream or lotion that may also help. If you require something stronger, your doctor and a local compounding pharmacy would be able to formulate a cream that is suitable for your particular needs.
5. How much Sodium Hyaluronate should be in a product to be effective?
Sodium hyaluronate and hyaluronic acid are both very popular in topical skincare products to boost hydration in the skin. Not only are they able to moisturize but they can help reduce water loss by pulling moisture from the air and drawing it to your skin. Effective in concentrations of as little as 0.01%, hyaluronic acid is more commonly found in formulations at 1% – 2%. At higher concentrations (and in very dry climates), HA may actually pull moisture from your skin, essentially drying it out. Keep this in mind if you are using a treatment containing this ingredient.