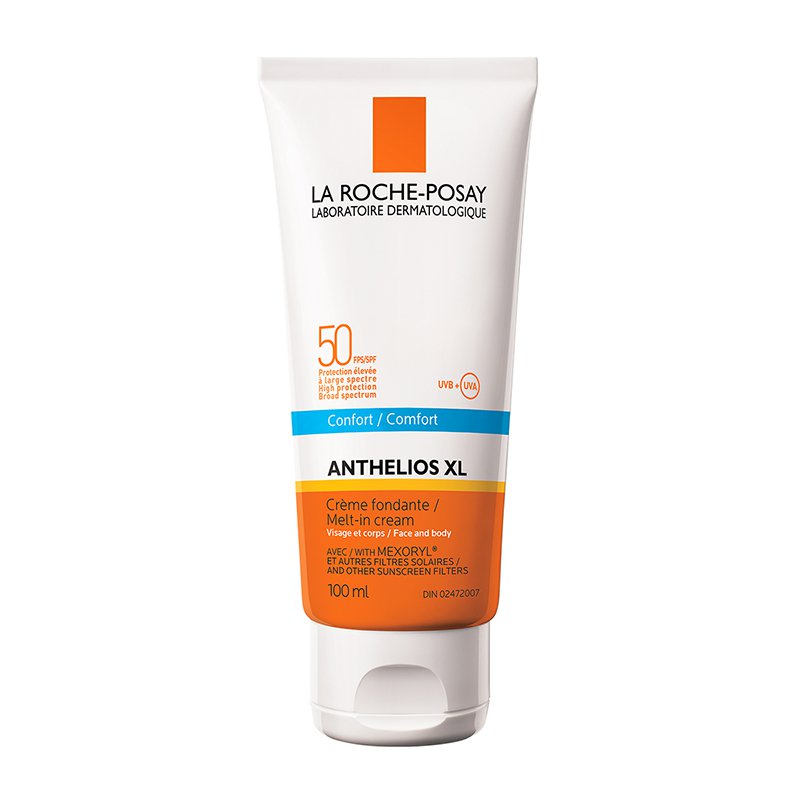 Anthelios XL SPF 50 Melt-in Cream – NEW!
It's been a long wait but your favorite Anthelios XL sunscreen is back in stock! Newly reformulated Anthelios XL SPF 50 Melt-in Cream replaces Anthelios XL SPF 60 Comfort Cream, the original that's been so popular with staff and customers alike for its excellent protection against UVA and UVB rays as well as its every day wearability.
New Formula with Tinosorb S
Never one to rest on their laurels, La Roche Posay leads the way in sunscreen innovation. The new Melt in Cream includes coveted sun filter Tinosorb S in its formulation. Also known as bemotrizinol or bis-ethylhexyloxyphenol methoxyphenyl triazine, Tinosorb S raises the bar with its photostability, compatibility with Mexoryl and its ability to help stabilize other sun filters such as avobenzone from degradation. And with a good safety profile, Tinosorb S is worthy of the buzz!
What Hasn't Changed: Mexoryl Technology
So what hasn't changed? It still contains coveted sun filters Mexoryl XL, Mexoryl SX for very high, broad spectrum and photostable UVA/UVB protection. Plus the comforting, melt-in cream texture leaves skin feeling soft and velvety. Non-greasy, fast absorbing and water resistant, Anthelios XL SPF 50 Melt-in Cream gives us more of what we love in a sun protection product.
Honestly, this couldn't have come at a better time. Bring on the sun!