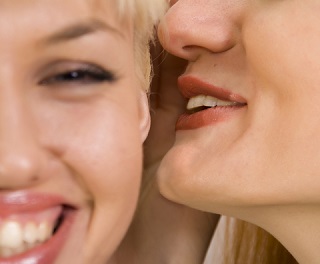 We love to hear from our customers.  Sometimes we get feedback on how the products they ordered are working out for them.  Other times, we get questions about what might best suit their specific needs.  Here are a few we thought we'd share with you:
1.       What's the best sunscreen for vitiligo?
If you have vitiligo, your skin may be extra sensitive. For this reason, a physical sunscreen, like Cliniderm SPF 45 Gentle Protective Lotion or Keys Solar Rx, may be better tolerated. However, there are some very effective chemicals sunscreens, like Anthelios XL SPF 45 Spray, which are made for sensitive skin. The best way is to try them and see which suits your skin.
2.       What is a barrier cream?
As the body's largest organ, one of the skin's primary functions is to act as a barrier against the constant assaults by external irritants and bacteria.  When the skin is dry and cracked, the body is vulnerable to contaminants, irritants, viruses and other harmful substances.  A barrier cream helps the skin maintain its strong protective capability by repairing and healing the skin.  Look for creams containing ceramides and fatty acids like Impruv or La Roche Posay Lipikar Body Milk to replenish the skin's natural barrier function.
3.       Can I use AHA every day?
Gentle alpha hydroxy acid products can be used as part of your daily skin care routine.  As a matter of fact, glycolic acid is a key active ingredient in many of the products offered by science-based skin care companies like Reversa and Neostrata.  That being said, AHAs may cause some skin irritation so it's important to incorporate them into your routine slowly, giving your skin time to adjust. They can also increase sun sensitivity so it's also important to always use a stable, broad-spectrum UVA/UVB blocking sunscreen, like Anthelios.
4.       Your website lists the ingredients in the sunscreen, but I was wondering about specific amounts.
Thanks for your question. When concentrations of active ingredients are listed by the manufacturer, we are able to pass this on to our customers. However, not all manufacturers list concentrations as it is not always a legal necessity. Additionally, some companies safeguard concentrations of their active ingredients as they like to keep their formulations a 'secret recipe' to make it more difficult for competitors to copy the formula.
5.       The Anthelios Tinted Fluid Extreme is a bit darker than I expected.  Can I mix it with the non-tinted one to lighten the color a bit? Please advise.
Yes, absolutely, you can mix the untinted Anthelios XL SPF 50+ Fluide Extreme with the tinted version and blend it to best match your skin tone. We would not, however, recommend mixing a sunscreen product with liquid makeup as this could change the effectiveness of your sunscreen.
Got a question?  Give us a call;  we'd be happy to help.