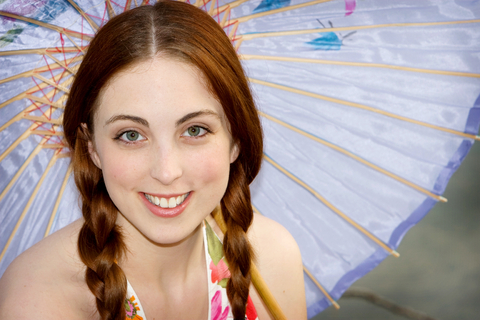 When it comes to Anthelios sunscreens, there is NO shortage of fans. Many of our customers know exactly what they want.  Often, they've tried a sunscreen abroad and are now looking for the same finish, texture and protection.  We've been having a tough time stocking many of our popular selling Anthelios sunscreens over the past year, but our hard work has paid off and we're happy to offer a selection of hard-to-find sunscreens that will satisfy our most discerning and knowledgeable customers.
With Spring Break and sunny skies just around the corner, there's no better time than the present to pick up your favorite sunscreen.  Here are just a few of what we have in store:
Anthelios SPF 50+ Dermo-Pediatrics Lait Velouté
Due to popular demand, we've brought back the Anthelios SPF 50+ Dermo-pediatrics Lait Velouté . This is the one that you fell in love with on your last Mediterranean holiday!  Made in France for the European market, this popular sunscreen is ideal for children's fragile skin.  It is also a favorite for those with very fair and sensitive skin.   Now sunscreen aficionados are spoiled for choice with both Anthelios XL 45 Kids Lotion of the Anthelios 50+ Dermo Pediatrics Lait Veloute.   Both are photostable, effective and fragrance/paraben-free.
Anthelios XL SPF 50+ Dry Touch Gel-Cream
If you believe having oily/combination skin means you'll never find a suitable sun protection product, think again. Anthelios XL SPF 50+ Dry Touch Gel-Cream is made just for you, with a dry-touch texture, double anti-shine action, immediate absorption and an ultra-dry finish.  It leaves no white marks and is water resistant, making it a great choice for sports activities as well.
Anthelios XL SPF 50+ Ultra Light Tinted Fluid
Perennial favorite Anthelios XL SPF 50+ tinted Fluide Extreme is now Ultra Light Tinted Fluid.  New look and name but the same high protection formula, combining Mexoryl XL, SX and Tinosorb S.  Those with sun sensitivities (and sensitive skin!) gravitate towards its easy-to-wear, ultra-light texture with just a hint of color for a natural, non-greasy glow.
Anthelios XL SPF 50+ Comfort Cream, tinted and untinted (Melt in Cream)
Renamed Comfort Cream, Anthelios XL SPF 50+ Melt in Cream is our top selling dedicated facial sunscreen and deserves a gold star for sheer wearability.  With its luxurious, moisturizing and ultra-comfortable texture and velvety smooth finish, Anthelios Comfort Cream is perfect for every day of the year.  It provides high broad-spectrum UVA/UVB protection with a non-greasy feel that is perfect under makeup.  Want to skip a step?   Opt for the tinted version for light, natural coverage.
Having trouble choosing? Give us a call and we'll be happy to talk sunscreens.  It's one of our favorite subjects.