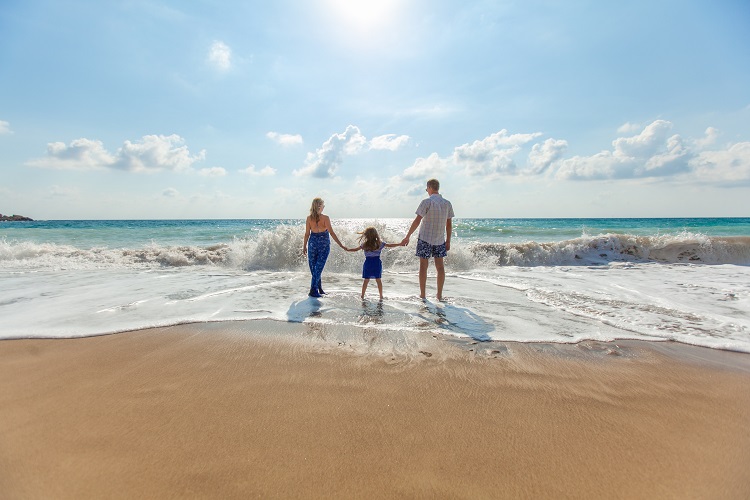 Hands up if you're anxiously awaiting the arrival of Anthelios sunscreens. With its highly coveted formulas which include Mexoryl SX and Mexoryl XL (molecules patented by cosmetics giant L'Oreal ), this sun care line proudly boasts broad spectrum UVA and UVB protection that is safe, effective, photo-stable and well-tolerated by sensitive skin types.
Know which other sun care line L'Oreal heads up? Ombrelle, a Canadian brand developed by dermatologists which also contains the patented formulation of Mexoryl technology and other sunscreen filters to deliver the same level of broad spectrum UV protection as Anthelios.
We know you love Anthelios (and we do too!) but you may also want to check out what Ombrelle offers. Recent reformulations have resulted in products with the same sun filters as Anthelios. They offer great value and we think you'll be pleasantly surprised:
Missing Anthelios SPF 50 Kids Lotion? Try Ombrelle SPF 50+ Kids Lotion with 4.5% Mexoryl XL and 1.5% Mexoryl SX plus physical sun filter Titanium Dioxide 5.85%. This gentle and moisturizing lotion is waterproof, fragrance-free, colorant-free and is specially formulated for a child's delicate skin.
Missing Anthelios XL SPF 60 Comfort Cream? Ombrelle SPF 60 Face Cream is the closest you can get to our most popular product (and long-time customer favorite). With 3% of both Mexoryl XL and Mexoryl, this broad-spectrum sun sunscreen provides effective and sustained UVA and UVB protection which maintains stability under sun exposure. We think you'd be hard-pressed to find anything more similar in finish, feel and formulation.
Missing Anthelios XL SPF 60 Targeted Stick? Reach for Ombrelle SPF 50+ Face Stick. Both are perfect for convenient year-round protection with Mexoryl XL, Mexoryl SX, Avobenzone and Titanium Dioxide. Let's not forget the shea butter (butyrospernum parkii) that makes application such a breeze.
Still holding out for your one-true-love, Anthelios? Give us a call or email us here to get added to the waiting list. And take some comfort that you're not alone.