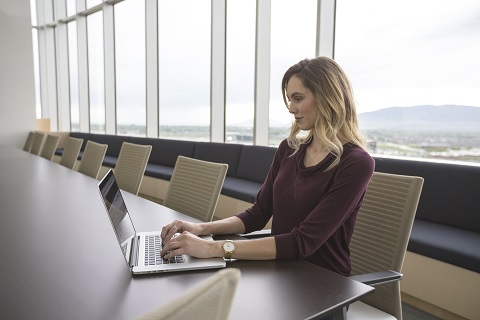 What's on your mind? When customers contact us to ask questions, we do our best to answer. Here are a few that have come up recently:
1.  I am interested in creating an effective skin care routine that helps with dark spots on my face left by acne. I am of dark complexion if that info may help. I am going to start derma rolling and purchased a vitamin c serum and retinol. I have been using a benzoyl peroxide topical wash 5% morning and night followed by a glycolic acid toner, hyaluronic acid serum followed by a moisturizer in which I put vitamin E/rosehip/castor oil. Should I include a dark spot corrector? I feel like I have done so many different things in the search for the perfect effective routine and my face doesn't seem to get better. I need help organizing when and in what order to use these products.
Thanks for your question. As anyone knows who is trying to deal with hyperpigmentation, whether it be from aging, sun damage or scarring, the process is a long and complicated one. There are definitely some do's and don'ts when it comes to dealing with dark spots.
When using a combination of products to exfoliate, it is important to not overtax your skin and to give it time to build up tolerance. Vitamin C, retinol and hyaluronic acid moisturizers will all help the skin heal and renew but please do not forget to add a broad-spectrum sunscreen to your daily routine.
Read more about skin lightening here in our blog as well as information about skin care combinations that work well together and others to avoid.
2. I wanted to get back in touch after you responded to my Feb. 5, 2016, question regarding Anthelios sunscreen. I suffer from severe PMLE (Polymorphous light eruption) on tropical vacations, and you recommended that I give the Anthelios SPF 60 Melt-in Cream a try. I cannot thank you enough for that recommendation, as it has literally changed my life! For the first time I can remember, I was able to enjoy the beach without the pain and itchiness of a PMLE outbreak, for seven days straight. It was like a miracle! I will be stocking up on more Anthelios and, in the meantime, I hope other PMLE sufferers will see this comment and give the Melt-in Cream a try. Thank you so very much!!!
Thank you so much for your feedback and comments! As fans of the Anthelios line, we love to hear that our customers feel the same way and that they have found an effective sun protection product that allows them to enjoy the outdoors! Thank you again for getting in touch with us!
3. Where can I purchase Anthelios KA SPF 100? I'm having a hard time finding it online. (I live in the US.) Also, I'm buying it for sun protection because I have melasma. Do you recommend that? If so, is 100 SPF my best option? I also have acne (I'm 41 years old). Will it lessen or aggravate that?
Thanks for your questions. Anthelios KA SPF 100 is a moisturizer with sun filters that is made for the European market. It is currently back in stock here. If your concern is melasma, we would suggest a dedicated sunscreen like Anthelios XL SPF 50+ Comfort Cream for the face versus a moisturizer with sun filters, especially with the sunnier months coming up.
As far as we know, Anthelios KA SPF 100 is non-comedogenic and should not aggravate your acne. However, it does not contain any ingredients that are specifically effective against blemishes, either.