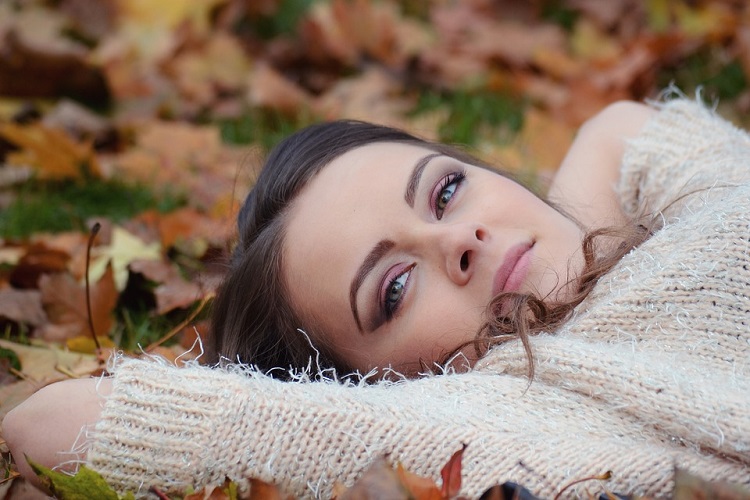 As the heat of summer and memories of that fun family vacation fade, it's time to turn our attention to refreshing skin for fall. Spring may traditionally be the time for renewal, but autumn has always been our favorite time to start new routines, try new products and, of course, pick up a new piece or two for our colder weather wardrobe.
Now that the back-to-school routine is firmly in place, we're focusing on refreshing skin for fall by adding these top 5 picks to our to-do list :
Get a Full Body Exfoliation. Dry skin doesn't just happen in the winter! Summertime activities and temperatures also contribute to parched skin. The easiest way to smooth things over is with one of Apothekari's body polishes. Both the Lemon Verbena and Vanilla Rose Sugar Body Polishes are ideal for their heavenly scents and emulsified texture, which means no dripping of excessing oil! Bonus! But, if we had to pick a favorite, we would have to choose the Bamboo Lemongrass Foaming Body Polish.  With a unique texture resembling damp sand, a tiny bit of water helps this scrub turn into a gentle and foaming way to get silky soft skin. Plus it rinses away clean with no residue.
Up the Moisture Factor. Now that you've prepped the body by exfoliating, your skin will be able to fully benefit from the hydrating properties of a slightly richer moisturizer. Apothekari Shea Body Butter is our go-to year round for both the naturally emollient properties of shea butter and the intoxicating blend of essentials oils. For extra dry and itchy skin, we also carry La Roche Posay Lipikar AP+ Body Baume to heal and restore the skin barrier.
Try a Facial Oil. Used on their own or in combination with a moisturizer, facial oils have become a skin care staple. Earlier this year, we wrote about what facial oils bring to the table. We're partial to marula and rosehip oils for their absorption and essential fatty acids. Try adding a drop or two to hand cream as well for extra moisturizing.
Book a pedicure. To be completely honest, after months barefoot or in flip-flops, our feet are looking a little worse for wear. We like to leave things to the professionals and book a pedicure before pulling out the cold weather shoes and boots. Of course, a little foot DIY is always required for upkeep, including a good foot cream. Speaking from years of trial and error, choose a product that contains urea which not only exfoliates the tough, dry skin on hardworking feet but also attracts and binds water to the skin, helping to keep the feet soft and callous-free. A foot cream without exfoliating properties is only doing half the job.
Buy a New Lipstick. Yes, it's true, we do have quite a collection of lipsticks already but refreshing skin for fall is a great excuse to add just one more. We tend to opt for slightly darker shades as the weather turns, but there are no hard and fast rules when it comes to lip color. We've got on our radar a legendary lip balm that claims to react with the unique chemistry of each person's lips. The key is to not try it on the back of the hand, as most of us tend to do. The best place to swipe, according to a local beauty counter expert? On the pad of the ring finger, which is the closest to our lip's natural color. And yes, it worked!
So ready for fall.