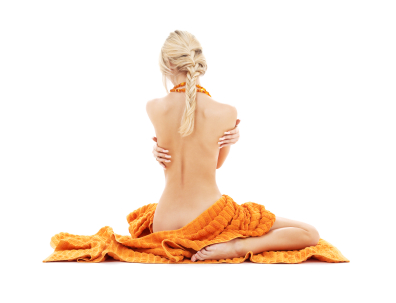 While some oily skin types may be able to tolerate this harsh treatment (at least for a while), those of us with dry skin types will suffer with tight, dry skin that may become red, inflamed and itchy.
Products that lather, such as soap, most likely contains detergents which strip away the skin's natural protective oils. These oils are essential to helping us retain moisture and is especially important to those of us struggling with dry skin. Though many soaps are marketed as being gentle, they are anything but. The same applies to foaming bubble baths and most shampoos. In fact, if you suffer with dry skin, be extremely careful when shampooing – try to keep any shampoo off your face when rinsing as this 'soap' will deplete your skin of its protective lipids.
Instead of soap, look for gentle non-drying cleansers that won't strip away your natural oils and leave your face feeling dry and tight.
Here are some good cleansers to consider:
For sensitive skin

The La Roche Posay line of Physiological Cleansers – Physiological Cleansing Gel (normal sensitive skin); Physiological Micellar Solution (all types of sensitive skin) or Physiological Make-up Remover are great options.

For normal to combination skin
For oily and/or acneic skin
For all skin types