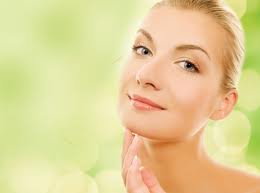 We're delighted to introduce new Apothekari A is for Anti-Aging Retinaldehyde Serum.
Formulated with retinal (the gentle and effective cousin to retinol and retinoic acid), A Is For Anti-Aging is formulated with a patent-pending stabilized retinaldehyde, IconicA. Retinaldehyde is the direct precursor to retinoic acid (active form of Vitamin A in skin cells), so that it delivers the ultimate in wrinkle reduction and age prevention. It is the least irritating retinoid, which makes it ideal for use in all skin types.
A is For Anti-Aging comes with a number of benefits:
Reduces the appearance of wrinkles and fine lines
Stimulates collagen and elastin production and increases skin cell turnover
Reduces the appearance of blemishes and hyperpigmentation leading to brighter skin
Increases skin's moisture content; soothes irritation
Protects against photo-aging
Exfoliates
Beyond retinaldehyde, this serum is filled with other key active ingredients to deliver results:
Cloudberry Seed Oil – Rich is essential fatty acids and antioxidants
Helioguard 365 (Porphyra Umbilicalis (Red Algae) Extract) – A natural UVA-screening compound from sea algae to protect the skin against photo-aging
Carnitine (L) – Increases skin cell turnover, moisturizing, exfoliator
Bisabolol (L-alpha) – Anti-inflammatory, promotes wound-healing, reduces sensitivity, alleviates heat while soothing skin irritation
SymWhite™ (Phenylethyl Resorcinol) – Skin brightener and antioxidant
Apothekari A Is For Anti-Aging Retinal Serum may be applied nightly to face, neck and décolleté after cleansing to help moisturize, reduce wrinkles and for skin cell renewal. For sensitive skin, apply 3-4 times weekly to begin with and gradually build up to using nightly. As with all retinoids, it may increase your skin's sensitivity to the sun and particularly the possibility of sunburn. Use a sunscreen and limit sun exposure while using this product and for a week afterwards.