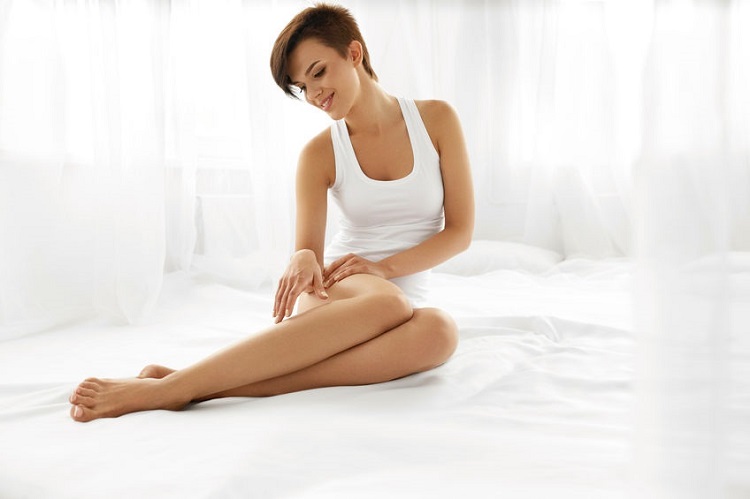 With a new year comes the inevitable flood of lists of the top fads and styles that we will be witnessing over the next 12 months, and skin care trends of 2018 are no exception. However, we've noticed that instead of the usual outlandish crazes (such as crystal and cannabis-infused creams), the majority of the trends have a decidedly customized feel to them. It looks like the skin care industry's offerings and what consumers really want have finally united into one happy convergence:
Boosted Treatments: Each person's skin is different with individual issues and needs. Recognizing that is the first step. Not only will we be seeing more skin care boosters for a bit of DIY customizing at home but bespoke treatments, blended with your choice of active ingredients, will also be more readily available to amp up your daily moisturizer. We like to think that we're ahead of the curve on this one: we've had our own made-to-order vitamin C serum with high potency L-ascorbic acid and an arsenal of antioxidants, moisturizing and collagen promoting ingredients for years.
At Home Beauty Tools: Facial cleansing tools like sonic brushes have been popular for many years, but are you ready for the next step? Say hello to microneedling kits  and light therapy masks for treating acne in the privacy and convenience of your own home, not to mention the very attractive long-term savings.
Targeted Body Care: Newsflash: skin extends below the neck! Consumers are recognizing that the time and effort spent on building up healthy, glowing skin should also encompass the skin on the body. Retinoids may be the gold standard in anti-aging, but for a body care product with enough active ingredient to be effective, the cost may be steep. An excellent alternative would be glycolic acid to stimulate exfoliation, improve skin texture, reduce the appearance of wrinkles and age spots and promote cell regeneration. Neostrata Body Smoothing Lotion contains 10% glycolic acid for softer, smoother skin.
All in One: More than multi-tasking, these all-in-one products will be geared toward simplifying the daily routine. Look for creams that can be used day and night, eye treatments that can tackle lines, wrinkles, dark circles and puffiness as well as moisturizers with built-in primers.
Free From: Now that the word has gotten out that "all natural" and "organic" don't guarantee "effectiveness" in the skin care world, consumers are looking specifically for products that don't include what they don't want as much as what they DO want. The search for "green" products has given way to the more specific quest for "clean" products. Consumers will continue to consciously seek products that are free from ingredients such as parabens, silicones, fragrances and gluten. Products that are free from animal testing are also aligning with consumers' changing criteria of what they want in skin care.
We don't claim to be clairvoyant but we can definitely see all five in our immediate future.