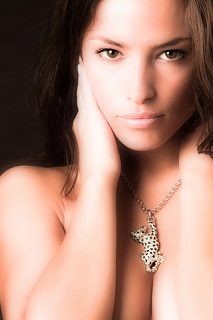 Way back in 2009, we profiled argan oil  in a list of 10 ingredients to watch for in the new  year.  It's been 4 years since then.  How has argan oil fared?
If you're looking at hair care products, it appears as though argan oil has lived up to the expectations.  Often referred to as "liquid gold" or "Moroccan Miracle", you can find it in a range of shampoos, conditioners and treatment products highlighting the hydrating and nourishing qualities of argan oil.  When applied to damp hair, argan oil adds smoothness, controls flyaways, locks in moisture, increases elasticity and, over time, is reportedly able to repair damage caused by chemicals, coloring and heat styling.  Argan oil's popularity for the hair shows no signs of slowing down.
Oddly enough, argan oil does not have as big a presence in the mainstream skin care industry, despite boasting an impression list of benefits.  Some of argan oil's natural properties include being:
High in vitamin E , an antioxidant which battles free radicals that can lead to wrinkles and premature aging.  Vitamin E also bolsters the skin's ability to retain moisture and helps protect against UVB damage.
Rich in protein, working to tighten the skin.  Proteins like elastin and collagen, help skin stay flexible and firm.
A good source of fatty acids, helping to maintain the skin's level of hydration.  There's no downside to well-hydrated skin; fine lines and wrinkles are less noticeable and the skin's natural oil barrier is reinforced, preventing dryness and flaking.
Argan oil is easily absorbed and leaves a non-greasy finish.  It's been used for centuries by Moroccan women for its health and beauty benefits.  So why don't we see more of it on our store shelves?
Perhaps the answer lies in the process of extracting pure agan oil, much like shea butter.   Argan oil is produced exclusively from the nuts of the Argan tree in Morocco by women native to that area.  The nuts are cracked by hand as machine processing has proven unsuccessful.  Within the nuts are argan oil kernels which are then ground, pressed, decanted and left to rest for two weeks before being filtered of natural sediment.  The time-consuming and labor intensive process and its limited source make argan oil highly prized.  And highly priced.
If you're interested in trying this natural beauty wonder, look for a product that:
Contains 100% Pure Argan Oil or 100% Argania Spinosa Kernel Oil high on the (hopefully short) list of ingredients.  Adequate concentrations  are needed to deliver the results you want.
Is sold in dark colored glass bottles that will keep out light. Light and heat will both cause deterioration and rancidity.
Is priced fairly and reflects the hours of work involved in extracting argan oil and the distance it has travelled.  If it seems too good to be true, it just might not be the real deal.