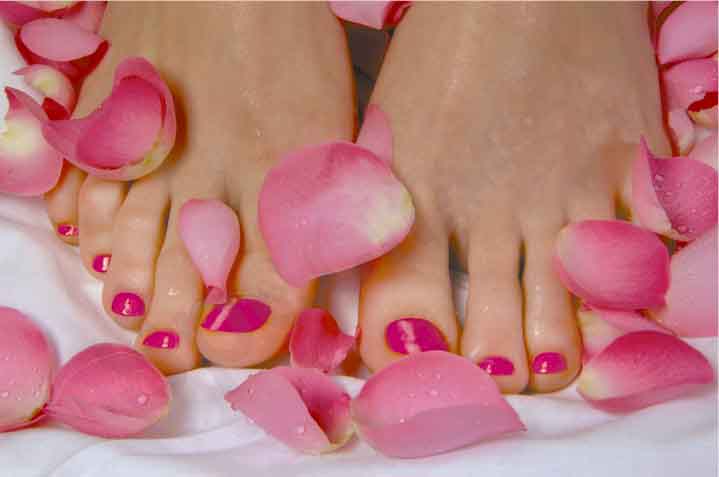 Now that summer has finally kicked in, you'll find yourself in the position to show off your perfect toes. Whether you choose to indulge in a pedicure at the spa or do it yourself in the convenience of your own home, here's how to get feet looking and staying great all season.
Soak feet in warm water for about 10 minutes and then pat dry gently.
Clip toenails straight across. This helps to avoid ingrown toenails.
Get scrubbing with a pumice stone to remove rough areas at the bottom of feet and around heels.
Massage your cuticles with cuticle oil and gently push them back.
Apply a foot lotion and massage into foot. Try an exfoliating product like Lac-Hydrin, Reversa Skin Smoothing Body Lotion or Epilyt Lotion, to help smooth away rough, dry patches.
Add your favorite polish and voila, feet fit for the summer!