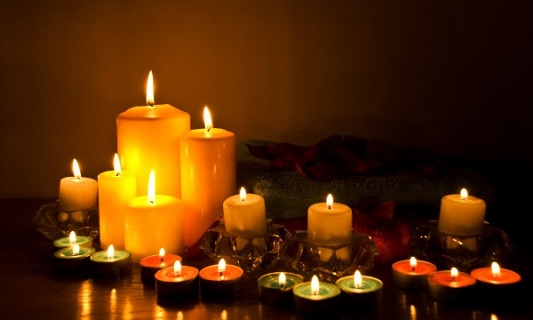 This year has seen its share of turmoil and tragedy, close to home and far away, and so it is with a sigh of relief that we look forward to Thanksgiving, the start of the holiday season and things to be thankful for in 2016.
Instead of focusing on the negative, we've made a conscious decision to look at the sunny side and have come up with a few things, big and small, to be thankful for:
1. Apothekari Bespoke Vitamin C 10% and 15% Serums are available again! After dealing with a small hiccup in the formulation, we're pleased to be able to offer our made-to-order, high potency vitamin C serum. A free radical-fighting antioxidant treatment forms the basis of our anti-aging routine and it's no exaggeration to say that our skin felt naked without it. We're also happy that the Bamboo Lemongrass Foaming Body Polish has been so well-received by our customers and we've gotten nothing but positive feedback on it.
2. Our Anthelios stock is almost full. If you're a regular with us, you'll know that we've been having some issues with keeping customer favorites in stock but we've been working hard to ensure we have enough to meet demand. We're so happy to report that our shelves have been replenished and almost all our customers on our waiting lists have been able to order their sunscreen of choice again. Just this week, we've received a new shipment of Anthelios KA SPF 50+ moisturizer and the ever-popular Anthelios untinted Ultrafluide Extreme SPF 50+. Both are great options for winter.
3. We're so thankful that the Canada Post service interruption this past summer was short-lived. Using an alternate delivery service, we were still able to ship out orders to our loyal customers. Thank you for sticking with us!
4. I'm grateful that I get to worry about wrinkles and dark spots instead of where I'll sleep tonight. It's easy to take for granted a safe and warm place to rest our head every night. We forget that it's not the case for everyone.
5. Lastly, I'm so thankful for the loving and supportive people in my life. This includes family, friends, colleagues and loyal customers. I've said it before: we've got the best customers. Whether by phone or email, we cross paths with friendly, kind people from all over the world. It makes coming into work such a pleasure.
Happy Thanksgiving to everyone and here's to a peaceful holiday season and hopeful year to come.